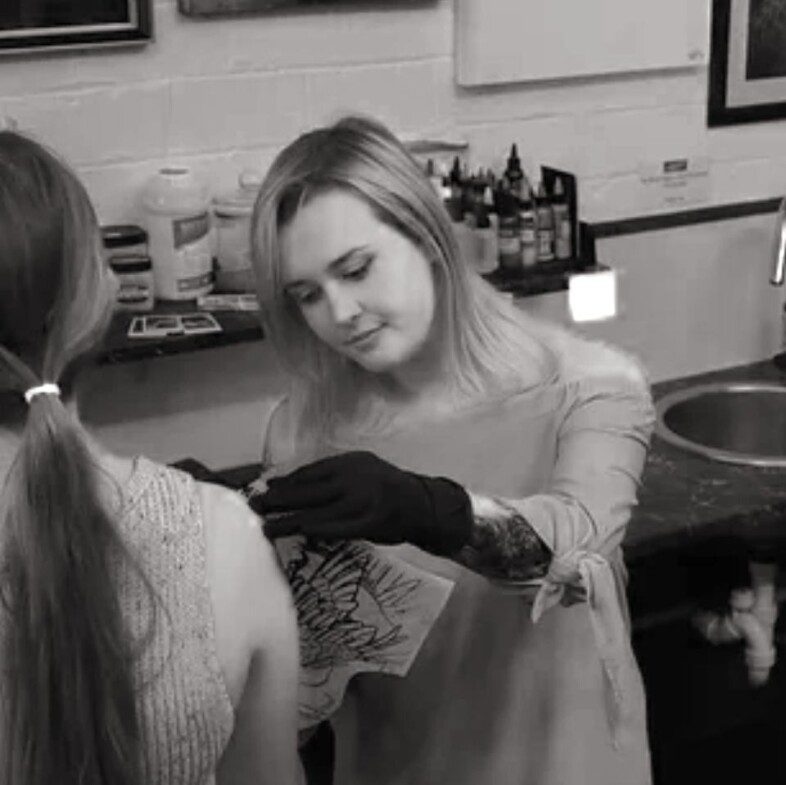 Senior Tattoo Artist
Brief info
I am an award winning artist that specialises in fine line.
I have been in the industry for 7 years, tattooing full time for 5. Originally from Whangarei, I joined the Ink Rush team at the start of 2020.
I am extremely proud and honoured to have won awards for my work, including Best of Show Female and Best NZ Theme and the Tattoo and Art Extravaganza 2020.
My passion for this industry comes from seeing the clients reaction to their new tattoo, whether it is big or small, symbolic and meaningful or an art piece. The responsibility to do right by my clients is what drives me.
A lot of my inspiration comes from the beautiful flora, fauna and culture we ahve here in New Zealand. I enjoy all styles of tattooing but love fine line, madala, black and gret (especially animals), floral and script/lettering.
I can't wait to hear your ideas and to start or continue your tattoo journey.
Want to chat
drop me a line